Visit Wesley Hunt For Congress Texas Website
Proud American, Conservative & Texan
Changing Washington won't be easy, but graduating from West Point and serving in the United States Army, being deployed to combat zones, and flying Apache helicopters over Iraq has prepared me for tough fights and big challenges.  I truly believe nothing is more worth fighting for than our great country and our way of life in the Houston area. ~ Wesley Hunt
Wesley Hunt will defend our values against the radical agenda of Joe Biden and Kamala Harris. Hunt graduated from West Point, served in the United States Army, deployed to combat zones, and completed 55 air missions as an Apache helicopter pilot during Operation Iraqi Freedom. Wesley is a strong Conservative and Texan who has proven he will fight to preserve our way of life and keep America first.
Visit Wesley Hunt For Congress Texas Website
On The Issues
Secure The Border
As a sovereign Nation, we have a right and responsibility to maintain and defend our borders. Joe Biden and Kamala Harris are allowing our southern border to be overrun by the cartels and drug and human smugglers.  In Congress, I will support fully securing our border and completing the border wall.
Stand By Law Enforcement
Our men and women in blue risk their lives every day to keep our communities safe. I will stand with them against the radical liberals in Congress seeking to defund them.
Pro Life
I am Pro Life and believe each life is a precious gift in the image of God.  As your Congressman, I will protect the rights of the unborn.
Stop Wasteful Spending
The Biden Administration and Democrats in Congress are saddling future generations with crippling levels of debts and driving up inflation to fund their liberal priorities. I will stand against these massive spending sprees and force our government to live within it's means.
Visit Wesley Hunt For Congress Texas Website
Defend Election Integrity
I flew 55 missions in Iraq to defend our right to free and fair elections.  I'll support Voter ID and other measures to make sure all legal registered voters can have faith that their vote is counted.
Invest In Flood Infrastructure
For Houstonians, hurricanes, flooding and natural disasters are a constant threat.  Hurricane Harvey and other recent flooding have devastated the greater Houston area as well as other parts of Texas.  As your Congressman, I will tirelessly work to create solutions that limit future damage to life and property.
Pro 2nd Amendment
As a strong supporter of the 2nd Amendment and gun owner, I will support our right to defend ourselves and our families.
Stand With Israel
I am committed to supporting our strongest ally and oldest friend in the Middle East. 
Visit Wesley Hunt For Congress Texas Website
Meet Wesley Hunt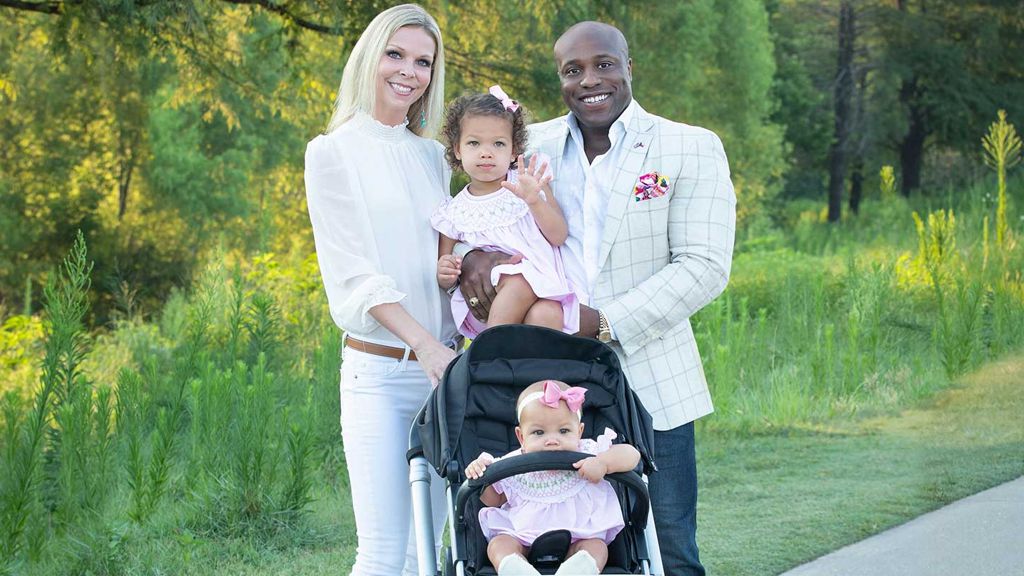 Visit Wesley Hunt For Congress Texas Website
Wesley Hunt was born and raised in Houston, TX in a military family and is a proud alumnus of St. John's School. Upon graduation from St. John's, Wesley accepted an appointment to the United States Military Academy at West Point.
In 2004, he received his commission in the U.S. Army and graduated with a Bachelor of Science degree in Leadership and Management with a Field of Study in Mechanical Engineering. After West Point, Wesley spent eight years in the Army as an Aviation Branch Officer and AH-64D Apache Longbow helicopter pilot.
Wesley's service included one combat deployment to Iraq, and two deployments to Saudi Arabia where he served as a Diplomatic Liaison Officer. While in Saudi Arabia, Wesley served as a liaison officer representing the U.S. Government in missions involving the Royal Saudi Land Forces Aviation Corps.
Upon completion of his military service and honorable discharge as a Captain, Wesley attended Cornell University and earned a Master of Business Administration (M.B.A.), a Master of Public Administration (M.P.A.) and a Master of Industrial and Labor Relations (M.I.L.R.).
Wesley is a lifelong conservative and is an active member of the community who has dedicated his time in military service and volunteer work to protect our country and improve the Houston area.
Wesley is active in many organizations in the Houston area. He serves on the board of trustees at St. John's School and has served as a mentor to youth in the community both at MacCormick Juvenile Detention Center and Big Brothers Big Sisters in Austin, TX.
He and his wife Emily have two daughters, Victoria and Olivia.
Visit Wesley Hunt For Congress Texas Website