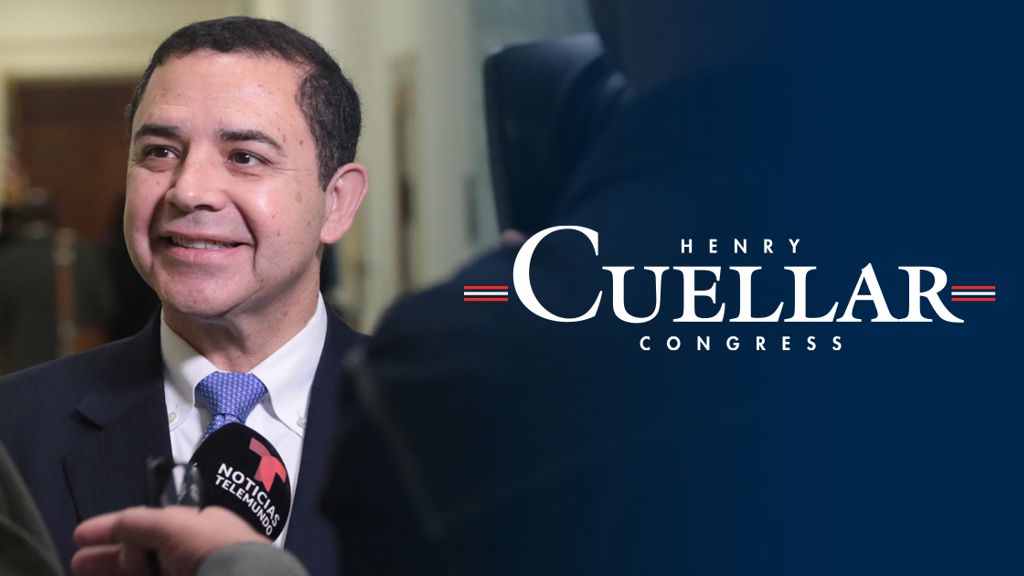 We Can Do Better
" For far too long, New Yorkers have had their rights crippled and have been taken advantage of financially by legislation that limits their economic potential and freedoms of expression. The road we're on is already a dark one and the journey ahead will only get worse unless we stand together, right now, and fight for a better tomorrow. We must do this. Not only for our families and their future but also for ourselves. "
~ Desi Cuellar
Visit the Desi Cuellar Website
AOC doesn't represent the Hispanic community, she represents the worst part of a new American generation of entitled millennials that have no respect for the traditions and values of other cultures that make up the foundation of the USA and she thinks that whatever she doesn't like should be canceled or changed. She lacks the courage to face anyone who wants to question her ignorant policies. She hides from confrontation constantly and has never stood up for her constituents.
You can never find her in our district unless it's campaign season and she seems to be more concerned with the globe than with what's happening in the homes and streets of her district. New York's lower and middle class have been abused financially for too long and it's time that we choose someone who is not only one of us but going to fight for our ability to keep more of the money that we work hard for.
We deserve someone who's going to bring jobs INTO New York and fight for us to be able to afford to live better lives and express ourselves in ways that are true to the cultures and religions of our families that came before us, we can't re-elect someone who wants to turn our government into the same tyranny that forced us to flee from our home countries, we shouldn't re-elect someone who helps big government take even more money out of our paychecks that we will never get back. We don't need to re-elect someone who is going to chase away the companies that want to come to New York and give us higher-paying jobs.
The change that needs to occur in New York starts in our homes, it starts with our paychecks and it starts in our communities. We need someone who is going to push back against the government when it wants to oppress us by telling us how we should live or what we're allowed to say; or shame us for the color of our skin or our religious beliefs. Only after we re-establish these freedoms for every New Yorker can we begin to change the rest of the nation. We CAN do better as a people and it can start now.
Desi Cuellar will fight for you and he will fight for America. He will not put the interests of his political party before the needs of the people and he will not side with the politicians of New York that make up his peers unless those politicians take action to better the lives of the people that voted them into office. Desi Cuellar will always put the people first and he will stand up against anyone who tries to take away our freedoms.
Visit the Desi Cuellar Website
About Desi Cuellar
The Cuellars were forced to flee Cuba as a result of the communist revolution by Fidel Castro in 1959. With the Cuban government transforming overnight into a socialist nightmare, the Castro Regime's Marxist policies quickly caused the collapse of the constitutional rights and personal freedoms of nearly every person living on the island. Desi's family managed to escape to Miami, Florida where his mother was born and eventually his family settled in Queens, New York.
Desi was born in Flushing, Queens to a Cuban-American family. He was raised by his mother and grandparents in his aunt and uncle's house in Bayside, Queens, where they rented out the basement apartment. Even back in the 80's NYC's unreasonably high cost of living made it difficult for the average working-class family to be able to afford to buy a home.
Desi's grandfather was initially the head of the household and the main provider, but after his untimely passing Desi's mother and grandmother were left alone and had to work twice as hard just to be able to make up for his absence.
Desi's mother had to not only play the role of both parents since she was a single mother, but she often worked two-to-three jobs just to make ends meet. Then — like now — working two jobs is not uncommon for the average New Yorker but even in the face of New York's systemic economic difficulties, Desi received nothing but love and support growing up, and was always grateful for the family that he was blessed with.
And just like many New Yorkers, Desi wasn't privileged enough to be raised in one house. It wasn't out of the ordinary for the Cuellar family to change addresses throughout Queens whenever they found somewhere more affordable to live and eventually left New York in order for his mother to pursue better career options.
Visit the Desi Cuellar Website
Desi spent most of his teenage years living between Las Vegas, Miami, Hong Kong, and California, attending four different high schools, and gaining a deep appreciation for a variety of different cultures. He was fascinated by American politics, by each culture's distinct and diverse traditions, and approaches to life. This unique perspective allowed him to see the core needs and similarities that all people share while also identifying the fundamental principles of the human struggle in ways that his peers couldn't see.
In January of 2013 Desi moved back to Queens, New York where he found himself working two-to-three jobs at any given time to keep a roof over his head, just as his mother before him did. Though he worked a variety of professions — from teaching martial arts in Bayside to waiting tables and bartending in Astoria and Manhattan — he always found himself wanting to do more to serve his community, and to show gratitude to the country that had given his family freedom and refuge from the communist dictatorship that caused them to flee their home.
With this sense of duty in mind, Desi enlisted in the New York Army National Guard in 2015. Despite doing his part to serve his country and working multiple jobs to make ends meet, many of the restaurants he knew and worked at eventually downsized or closed, causing a heavy financial burden on him that eventually led to him being homeless. Reduced to living out of empty military armories for 5 months, he focused on re-establishing his financial security. Instead of being discouraged by this setback, Desi saw this as an opportunity to change his life path and worked tirelessly, applying to everything he could until he was eventually hired by the state in an active duty position with the military. He served three years on active duty orders through the New York Army National Guard and continues to fulfill his military obligations with the Army National Guard today. Desi Cuellar has struggled at times just to get by but he's also overcome adversity just like many New Yorkers. However, just because it's been a common theme in this city to struggle doesn't mean that, moving forward, New Yorkers should have to continue to struggle…
Together we will rebuild New York City. Desi Cuellar is calling on you to help him bring REAL representation to the people of Queens and the Bronx. Become a part of the movement today.
Visit the Desi Cuellar Website