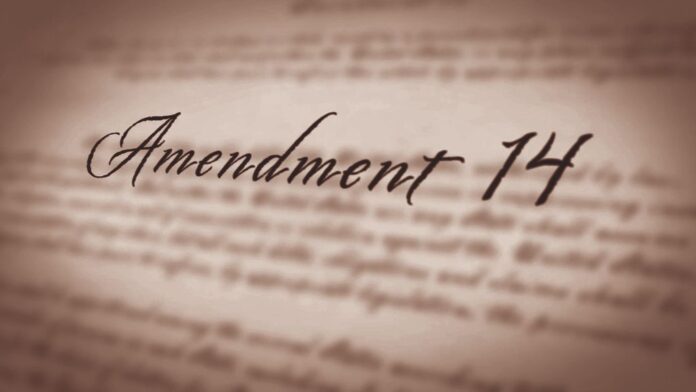 The Fourteenth Amendment was passed by the Senate on June 8, 1866, and ratified two years later, on July 9, 1868. The Fourteenth Amendment granted citizenship to all persons "born or naturalized in the United States," including formerly enslaved people, and provided all citizens with "equal protection under the laws," extending the provisions of the Bill of Rights to the states. The amendment authorized the government to punish states that abridged citizens' right to vote by proportionally reducing their representation in Congress.
It also banned those who "engaged in insurrection" against the United States from holding any civil, military, or elected office without the approval of two-thirds of the House and Senate. The amendment prohibited former Confederate states from repaying war debts and compensating former slave owners for the emancipation of their enslaved people.
Finally, it granted Congress the power to enforce this amendment, a provision that led to the passage of other landmark legislation in the 20th century, including the Civil Rights Act of 1964, and the Voting Rights Act of 1965. Congress required former Confederate states to ratify the Fourteenth Amendment as a condition of regaining federal representation.
Fourteenth Amendment
Section 3
No Person shall be a Senator or Representative in Congress, or elector of President and Vice-President, or hold any office, civil or military, under the United States, or under any State, who, having previously taken an oath, as a member of Congress, or as an officer of the United States, or as a member of any State legislature, or as an executive or judicial officer of any State, to support the Constitution of the United States, shall have engaged in insurrection or rebellion against the same, or given aid or comfort to the enemies thereof. But Congress may by a vote of two-thirds of each House, remove such disability.