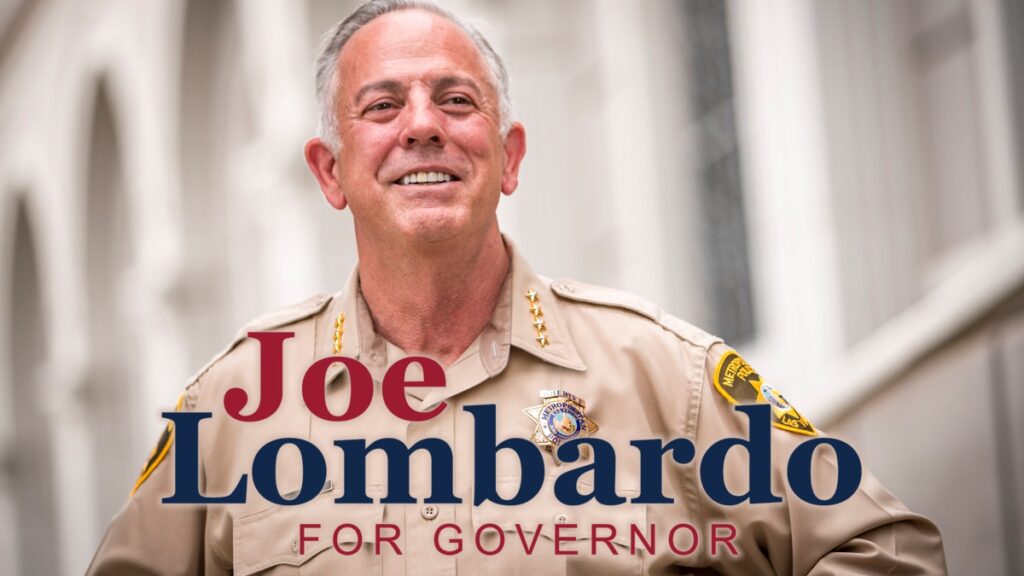 Visit the Joe Lombardo For Governor Nevada Website
Joe on the Issues
Taxes & The Economy
During COVID-19, Steve Sisolak devastated our economy, which resulted in 95,000 Nevada small businesses closing their doors for good. Steve Sisolak shut down small businesses, closed schools & churches, and kept oppressive mandates in place long after other states. Nevada currently has the third-highest unemployment rate in the country, some of the highest prices nationwide for gas, groceries, and rent, and a state inflation rate that is outpacing the national rate. 
On day one, Joe is ready to get our economy back on track.
Diversifying Our Economy
Business Environment
Get Government Back to Work
Read More On Taxes and the Economy
Nevada Education
Nevada's education system is ranked as one of the worst in the entire country. Our education system is failing our students and teachers, and systemic change is long overdue. On day one, Joe is ready to get to work and bring back accountability to our education system. 
School Choice
Essential Programs
Workforce Development
School Safety
Public Safety
Joe has spent his entire career protecting Nevadans, while Steve Sisolak has spent his career passing soft-on-crime policies, limiting the amount of police officers on the streets, and enabling career criminals.
After Joe was elected in 2014, he reduced overall crime in Clark County by 16.9% between 2015 and 2021. This year alone, violent crime is down 13% in Clark County. Joe has fought vigilantly against crime, but Sisolak's soft-on-crime policies have made it harder for the police to do their jobs.
As governor, Joe will reverse Sisolak's soft-on-crime policies and put an end to his dangerous legislation that makes our streets less safe. Joe believes fully funding the police is essential to public safety, and he will always support Nevada law enforcement. 
Police Reform
Right to Protest & The 2020 Riots
Affordable Housing
The availability and affordability of housing are critical parts of developing a thriving and diversified economy. Yet under Steve Sisolak, Nevada currently ranks last in the country for its number of affordable and available rental units.
Nevada cannot grow without offering available and affordable housing to its new residents. Even with Sisolak's investment of federal dollars into affordable housing projects, this money will barely make a dent in the over 84,000 affordable housing units that are currently needed across Nevada. Nevada needs a long term plan to build out affordable housing infrastructure that will continue to serve Nevadans after federal funds run out.
Joe will immediately put government agencies on notice that they work for us. That permitting and licensing must be streamlined and housing projects specifically must be shovel ready immediately. Steve Sisolak's state government is a roadblock to affordable housing. Joe will change that on day one.
Joe will also direct the Governor's Office of Economic Development and the Nevada Housing Division to provide incentives and defer payments on land to be paid after development, so that we can get more affordable housing inventory built and ready for families.
Right now, home does not mean Nevada to as many people as it could or should. Joe is committed to making Nevada a place where current and future Nevadans can fulfill the American dream by not only providing access to affordable housing, but also ensuring residents can pay their rent without breaking the bank and have every opportunity to work toward owning a home. 
Visit the Joe Lombardo For Governor Nevada Website
Water & Environment
Having reliable water sources throughout the state is necessary for Nevada's economic growth and essential for the future of our state. Joe is committed to developing innovative plans to ensure Nevada has the water it needs for its current residents and for future growth. Unlike Steve Sisolak, Joe understands water needs vary by region in Nevada, and he recognizes that many people in rural Nevada have water rights for the purpose of ranching and farming, and it is essential to keep those water rights as is.
On top of a dwindling water supply in southern Nevada, hundreds of wildfires occur in Nevada each year. Years of unusually dry conditions and the spread of invasive plants have made our state particularly vulnerable to dangerous fire seasons. As governor, Joe will work directly with regional partners to take aggressive preventative measures against wildfires, and he will ensure our state has the necessary resources to protect Nevadans from wildfires. 
Visit the Joe Lombardo For Governor Nevada Website
Reproductive Health
Joe is Catholic and pro-life, but Nevadans decided long ago that the issue of abortion should only be decided by Nevada voters themselves. In 1990, Nevadans codified the right to an abortion in state law through a referundum, so that only voters could make changes to it moving forward. While Joe will always govern as a pro-life governor, he trusts the people of Nevada to make the important decision of what legislation to send to his desk.
Joe believes that access to contraceptives is an essential part of healthcare and preventing unwanted pregnancies. As governor, Joe will work to ensure that contraceptives stay accessible for Nevadans.
Visit the Joe Lombardo For Governor Nevada Website
Election Integrity
In Nevada, you need an ID to drive, to buy alcohol and cigarettes, get a hotel room, board a plane, get a tattoo, open a bank account, apply for food stamps, apply for Medicaid, apply for Social Security, and to rent or buy a house…so Joe thinks it's only fair that you should have an ID to vote too.
As part of his Election Integrity Reform Package, Joe will introduce legislation that requires an ID to vote. Joe will also eliminate ballot harvesting, end universal mail ballots, and create a bipartisan panel to oversee our elections system.
Voting is one of our most important and sacred rights. As governor, Joe will always work to make it easier to vote, but harder to cheat.
Visit the Joe Lombardo For Governor Nevada Website
Second Amendment
Joe Lombardo is the only candidate in the race for governor who has carried a gun every day for the past three decades. As a lifetime member of the National Rifle Association, United States Army veteran, beat cop, and now as Sheriff for the past eight years, Joe knows that an important part of keeping our communities safe is protecting the Second Amendment from those who wish to erode or even outright repeal it. 
Background Checks
Eliminating The Gun Registry
Ghost Guns
Red Flag Laws
High Capacity Magazines and After-market Modifications
Read More on the Second Amendment
Joe Lombardo's Plan for Nevada
Fixing Our Education System
Joe will immediately work with the Legislature to get rid of Steve Sisolak's dangerous restorative justice policies, which have mandated that violent students can no longer be suspended or expelled. Under Steve Sisolak, there has been a 46% increase in harassment, threats, and sexual assaults within Clark County School District. That ends on day one under Governor Joe Lombardo.
Joe will increase school choice options by expanding access to charter schools, opportunity scholarships, and education saving accounts (ESAs).
Joe believes parents, students, and taxpayers deserve to know that education dollars are spent as effectively and efficiently as possible, and he will demand both financial and educational accountability measures are achieved, so that every student is provided a quality education regardless of the school they attend.
Joe will bring back successful academic benchmark programs, like Read by Three, and will ensure that students are graded on performance, not attendance.
Joe will ensure parents and students have a voice in the education decisions of our children and will hold our educators and administrators at all schools accountable in ways that will finally provide our children the education they deserve.
Joe will bring accountability back to our education system by addressing how Nevada's school boards are constructed to ensure all students are represented, and our school board members uphold their responsibility to Nevada's next generation.
Visit the Joe Lombardo For Governor Nevada Website
Restoring Law & Order
Joe will repeal Steve Sisolak's soft-on-crime policies and replace them with common sense legislation focused on keeping our communities safe and violent criminals off our streets and out of our schools. Joe will get rid of reduced sentences for drug traffickers and burglars, eliminate leniency for career criminals, and end Sisolak's anti-police practices.
Joe will prioritize funding Nevada's Highway Patrol and reinstate leadership in the department to restore a positive culture that enhances the recruitment process and ensures that Nevada's officers have the resources, tools, and training to keep our communities safe.
Visit the Joe Lombardo For Governor Nevada Website
Building A Stronger Economy
Joe will make Nevada one of the best states to do business in so that we can attract new opportunities, businesses, and industries to our state. And he won't give no-bid contracts to family members like Steve Sisolak.
Joe will never raise taxes. Joe will get rid of red tape, job-killing regulations, and he will eliminate bureaucratic overreach.
Joe will establish robust workforce development and career training programs so that our state develops a highly-skilled workforce that can fill the next generation of good-paying jobs in Nevada.
While Nevadans are back to work, Steve Sisolak has allowed government agencies to work from home. Joe will get the state back to work full-time so the government can serve its taxpayers as it should.
Joe will demand all state agencies and state employees recommit to customer service, so no Nevadan ever again is faced with deciding whether to pick up children from school or wait on hold, hoping to reach someone to help with unemployment benefits, Medicaid, or an appointment with the DMV.
Visit the Joe Lombardo For Governor Nevada Website
Expanding Affordable Housing
To create more affordable housing, Joe will eliminate red tape and cumbersome land restrictions so that developers can fast-track new affordable housing developments. Joe will work with state agencies and developers to eliminate bottlenecks in the licensing and building process and institute free market competition to help curb unnecessary costs and give Nevadans the best product. Joe will also work with our congressional delegation to free up more land from the federal government for smart community development.
Visit the Joe Lombardo For Governor Nevada Website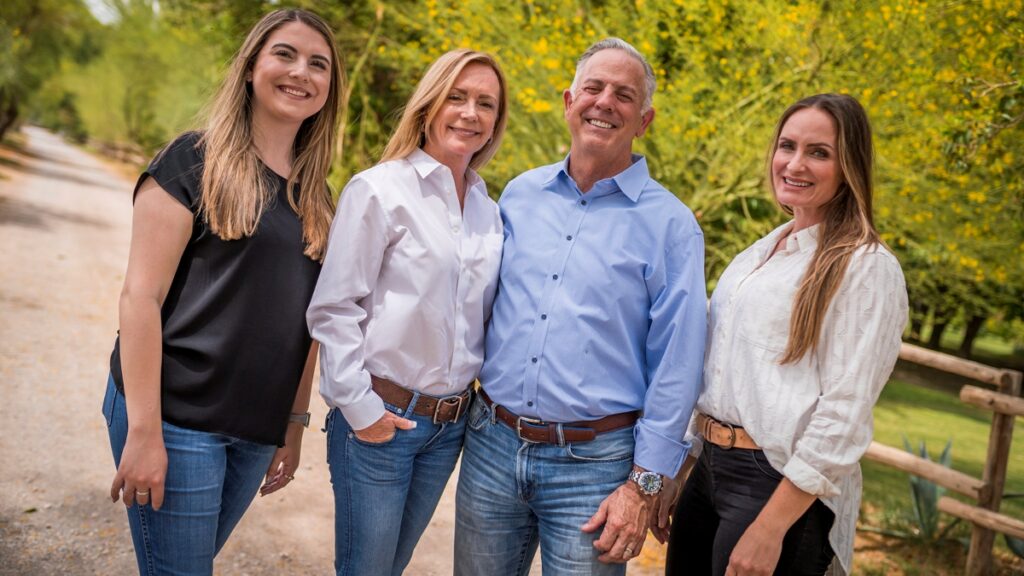 Visit the Joe Lombardo For Governor Nevada Website
Joe is Running for Governor to Save Nevada
Joe Lombardo began his service to others in the United States Army and served bravely in the Army, National Guard, and Army Reserve – protecting Americans both domestically and abroad. After his service to his country, Joe dedicated himself to protecting our communities – serving in law enforcement over the last 30 years.
Joe quickly rose through the ranks of the Las Vegas Metropolitan Police Department (LVMPD) and, after 26 years on the force, was elected as Sheriff of Clark County, Nevada in 2014.
Throughout Joe's career, his leadership of our communities has never faltered. He now intends to further his public service and represent, protect, and serve the entire state of Nevada.
Sheriff Lombardo maintains professional affiliations which include Major Cities Chiefs Association (MCCA), Major County Sheriffs of America (MCSA), National Sheriffs Association (NSA), FBI – Law Enforcement Executive Development Association (LEEDA), Vice-Chair Nevada Commission for Homeland Security and Federal Bureau of Investigation (FBI) National Academy Associates.
He has also served as Board Member for the LVMPD Foundation (2007-2014), After School All-Stars (2015-2020), Goodwill of Southern Nevada (2007-2009), Make A Wish (2015-2020), Committee Member for the NV Communications Steering Committee (2012-2014) and MCC's representative to the Public Safety Advisory Committee (2012-2014). Joe currently serves as a Board Member for Nevada Child Seekers and Chairman of MCCA Intelligence Committee.
Sheriff Lombardo holds a B.S. and a M.S. in crisis management, both from UNLV.
Visit the Joe Lombardo For Governor Nevada Website