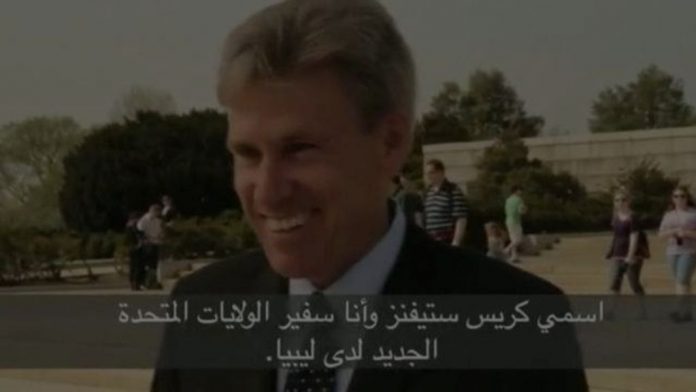 Thursday, October 11, 2012 ~ The Congressional hearing on the Libyan attack has revealed that the State Department denied a request by American Special Forces in Libya to continue their use of a DC- 3 airplane for security operations throughout the country. Meanwhile the State Department okay-ed the funding for Chevy Volts with a charging station for the U.S. Embassy in Vienna. We spoke with Fox military analyst Col. David Hunt regarding Libya and the White House's attempts to sanitize their accounts.
On Howie Carr's radio show Thursday, Colonel Hunt said that the American mission at Benghazi "was like a cardboard building, there wasn't even bullet proof glass." In addition, Hunt said the security guards inside the mission didn't have bullets:
Watch this at WRKO
Friday, October 12, 2012
Fox military analyst Col. David Hunt checked in with Howie Carr again after the revelation that there were multiple listening posts which heard the cries for help from the US Embassy in Libya and none of them did anything. The State Department says they still do not know what really happened in Libya. Lies, lies. lies . . .
Watch this at WRKO
September 12, 2012 – (Reuters) – The U.S. ambassador to Libya and three embassy staff were killed in an attack on the Benghazi consulate and a safe house refuge, stormed by Islamist gunmen blaming America for a film they said insulted the Prophet Mohammad.
Gunmen attacked and set fire to the U.S. consulate in the eastern city of Benghazi, the cradle of last year's U.S.-backed uprising against Muammar Gaddafi's 42-year rule. Another assault was mounted on the U.S. embassy in Cairo.
U.S. President Barack Obama branded it an "outrageous attack" and ordered increased security at U.S. diplomatic posts worldwide.
Violence also threatened to spread to other Muslim countries. By nightfall on Wednesday, 24 hours after the attacks in Egypt and Libya, police were firing teargas at angry demonstrators outside the U.S. embassy in Tunisia.
The attacks could alter U.S. attitudes towards the wave of revolutions across the Arab world, which toppled secularist authoritarian leaders in Egypt, Libya and Tunisia, bringing Islamists to power.
The violence could influence a close-fought U.S. presidential election, in which Obama's challenger Mitt Romney has accused him of not defending U.S. interests robustly enough.
Romney issued a statement criticizing Obama's initial response; the president's campaign responded by accusing him of scoring political points at a time of national tragedy.
It was not immediately clear precisely how or where California-born ambassador Christopher Stevens was killed during the assault. Stevens was a key player when the Obama administration supported the anti-Gaddafi insurgency.
U.S. consular staff were rushed to a safe house after the initial attack, Libya's Deputy Interior Minister Wanis Al-Sharif said. An evacuation plane with U.S. commando units then arrived from Tripoli to evacuate them from the house.
"It was supposed to be a secret place and we were surprised the armed groups knew about it. There was shooting," Sharif said. Two U.S. personnel were killed there, he said. Two other people were killed at the main consular building and between 12 and 17 wounded.
The attack raised other questions about the future U.S. diplomatic presence in Libya, relations between Washington and Tripoli and the unstable security situation after Gaddafi.
Witnesses said the mob included tribesmen, militia and other gunmen. Hamam, a 17-year-old who took part in the attack, said Ansar al-Sharia cars arrived at the start of the protest but left once fighting started.
"The protesters were running around the compound just looking for Americans, they just wanted to find an American so they could catch one," he said.
"WE STARTED SHOOTING AT THEM"
"We started shooting at them, and then some other people also threw hand-made bombs over the fences and started the fires in the buildings," he said.
"There was some Libyan security for the embassy outside but when the hand-made bombs went off they ran off and left." Hamam said he saw an American die in front of him in the mayhem that ensued. He said the body was covered in ash.
The "Innocence of Muslims," the film blamed for provoking the violence, was the work of a California-based Israeli filmmaker Sam Bacile, according to a report by the Associated Press.
It portrays Mohammad as a fool, a philanderer and a religious fake and in one clip posted on YouTube, he was shown in an apparent sexual act with a woman. For many Muslims it is blasphemous even to show a depiction of the Prophet.