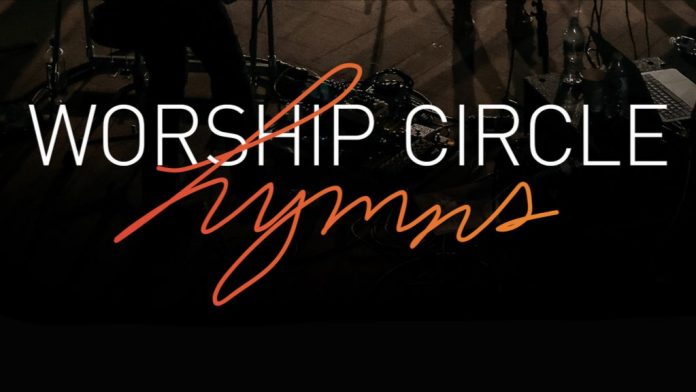 WORSHIP CIRCLE HYMNS
In the Fall of 2014, the first WORSHIP CIRCLE REST Retreat was held in Cleveland, GA. After a year of online community with our members, over 100 worship leaders from around the U.S. gathered to unplug and rest together from the demands of ministry life. The sound of their voices was unforgettable. It wasn't just that they knew how to sing…they were voicing thanksgiving from honest hearts that were remembering why they answered the call to be used by God…they were getting back to the purity of worship. The sound was unforgettable. For the past 5 years Worship Circle has grown to be an international mentoring community. With each year's REST Retreat…the same thing happened. Pure hearts…with zero production…releasing honest praise. In 2018 Todd Fields and Nathan Nockels discussed the idea of capturing this sound and experience for everyone to be encouraged by. The project called Worship Circle Hymns was captured live on January 30, 2019 on the last night of REST. Heaven touched Earth that night. We hope that you know by listening that you are Loved and Not Alone!
The thief does not come except to steal, and to kill, and to destroy. I have come that they may have life, and that they may have it more abundantly.
~ Jesus
WORSHIP CIRCLE HYMNS: Videos
WORSHIP CIRCLE HYMNS – Audio
About Worship Circle
WORSHIP CIRCLE is a growing community of worship leaders who are discovering the power of leading from a place of being fully alive in our identity, truly known by others, and sharpened in the skills necessary to lead well. It is the joy and honor of Worship Circle to walk with you and help further you in worship leadership.
Purchase the WORSHIP CIRCLE HYMNS CD